Aquas was opened on April 15, 2000 giving Iwami Seaside Park its anchor tenant. It is the largest and best aquarium in western Honshu with around 500 different animals in 3,000 tons of water. In total, around 10,000 animals are on display in Aquas's three story fish-shaped building. The name is a combination of Aqua from English and Asu (future) from Japanese.
The aquarium's primary focus is on the marine life off the coast of Shimane Prefecture. The most famous fish that lives there is likely the Japanese flying fish.
Full Screen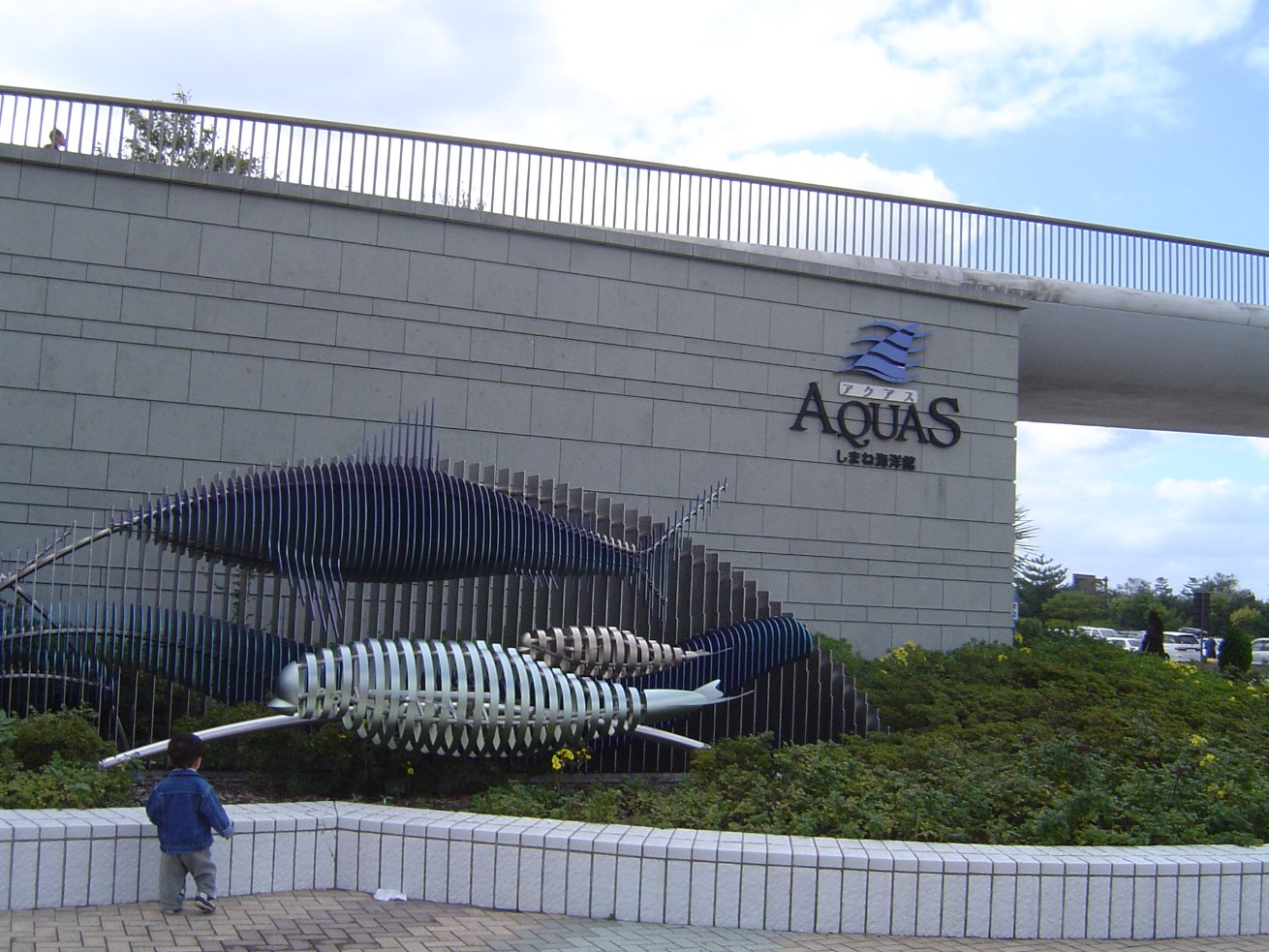 Matthew Bystedt
Shimane Coast
The first tank shows off a riotous array of fish that live in the coastal areas of the prefecture. It is a very effective introduction to the aquarium's tank design and a taste of their incredible collection of beautiful fish. Next, deep water Sea of Japan (East Sea) fish are showcased. There are also a number of jelly fishes, octopus and squid. The large circular tank of Japanese sardines is particularly effective.
Sea of Myth
The Sea of Myth section shows off sharks, rays and other fish that can live peacefully together between meal time. It's impossible not to want to sit back and watch the fish for a good while. After taking in your fill, you get walk under the tank through a tube for an additional treat.
Mini-Tanks
After a large coral reef tank, the aquarium has a number of nocturnal fish and a number of smaller tanks. These mini-tanks are about the size of a regular hobbyist aquarium and showcase smaller interesting fish that would get lost and ignored in a large tank.
Adventure Ocean Show
The theater show in its current state is a bad aquarium simulator inside a world-class aquarium. The show's plot may be aimed at children, but most children could write better. Once the show starts, the extremely comfortable chairs quickly become annoyingly unpleasant by vibrating for every little bump on screen. Seriously, the inevitable shark chase was likely written into the plot to justify the expensive vibrating chairs. When you have thousands of tons of water (and real sharks) creating the most incredible show outside, there is nothing fun about waiting in line to see a low resolution version of what's outside.
Beluga Show
The aquarium's stars are its three beluga whales (or white whale). The highly expressive and playful animals are put through their paces in an underwater show that shows off their features and playfulness. A number of smaller exhibits are built into the walls as you spiral down to the event theater.
Finally, there is a sea lion exhibit and show that takes place outside.
Getting There
Aquas is located in the middle of the Iwami Seaside Park north of Hamada City. The closest expressway exit is Hamada Higashi (浜田東) which is a few minutes drive from the aquarium. There are 2000 free parking lots.
By bus, take the bus going to JR Gotsu Station (江津駅) from JR Hamada Station. It's about a 15 minute ride to Aquas.
Posted: April 6, 2011 Updated: February 15, 2015
All rights reserved © 1999-2015 Matthew Bystedt