Bihoku Winter Illumination 2006
Every year during December, Bihoku National Hillside Park in central Hiroshima Prefecture puts out the lights to create the largest and finest display of lights in the region. Around 220,000 light bulbs are used to create the Winter Illumination.
Full Screen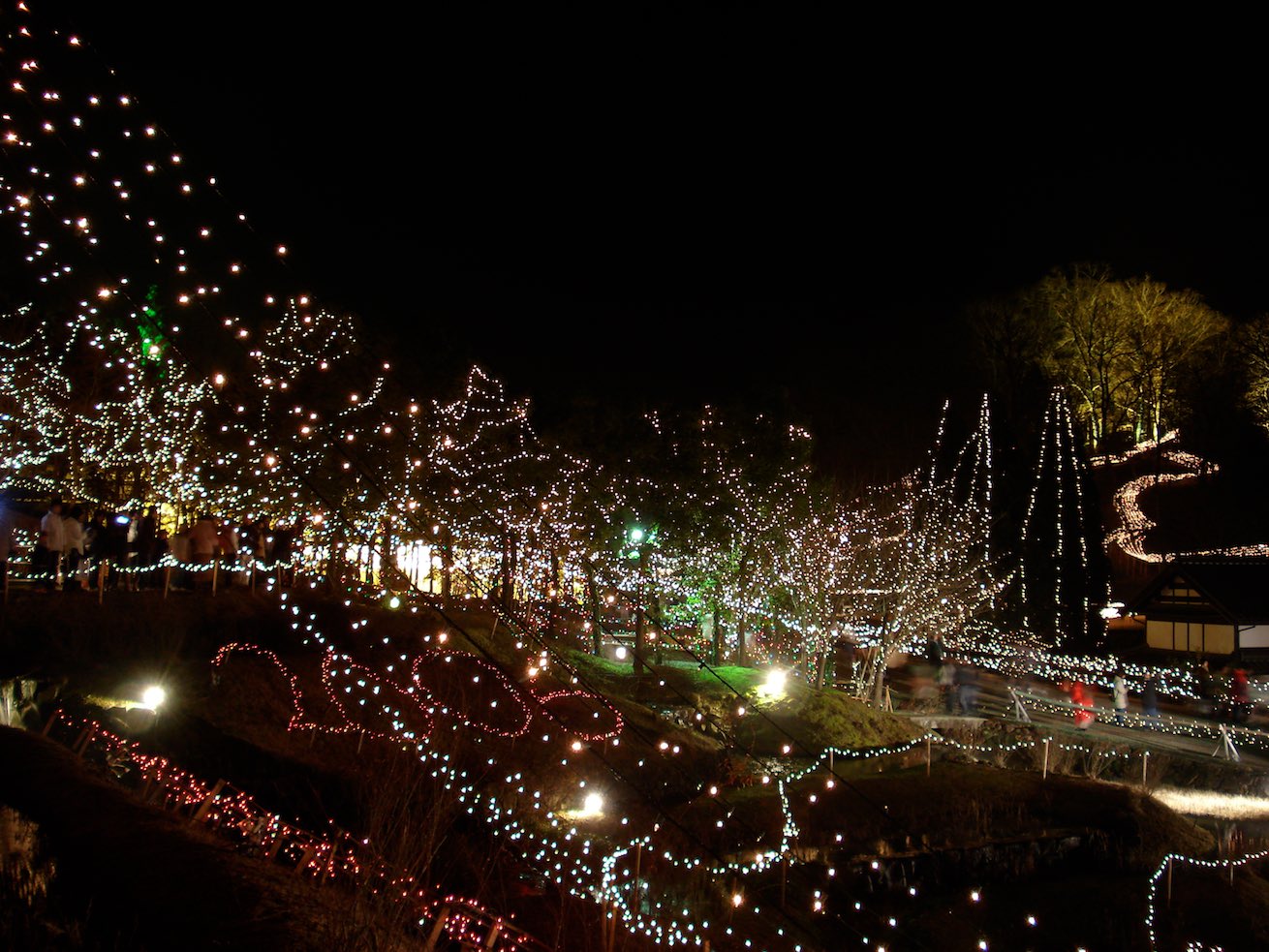 Matthew Bystedt
The park normally closes at 4:30 during the winter but for the illuminations it reopens again at 5:00. Only a small section of the park around the main entrance and the hills behind are lit up and the other parts of the park are off limits. Live music and other events take place during the evening.
The illumination centerpiece is the 10 meter giant illumination tree. If you follow the rivers of lights up the hills then you will find the 4,000 champagne glass tower which is not to be missed either. Photos of past illuminations were displayed in the mining exhibit in the northern section in 2006.
After viewing the lights, you can warm up at one of the many food stalls. Most of the food is healthy and reasonably priced. A hot bowl of zenzai, a traditional desert made with sweet bean paste and mochi, is a great way to ward off the brisk winter air.
Full Screen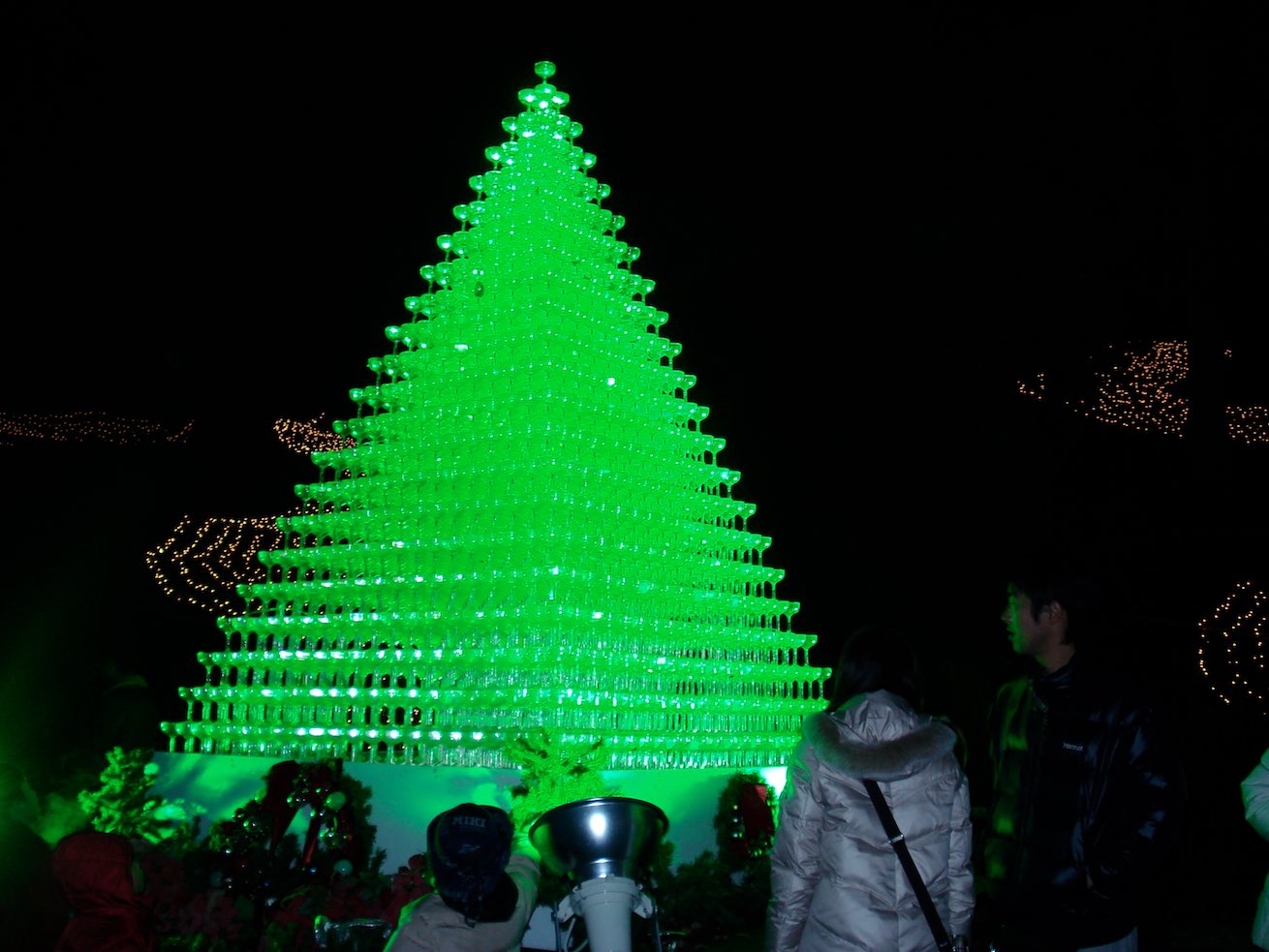 Matthew Bystedt
Getting There
Bihoku National Hillside Park is in central Hiroshima Prefecture. It can be reached by local roads (route 54 from Hiroshima City) or via the Chugoku Expressway. It is about 10 minutes by car from both central Shobara City and from Shobara Interchange. Many of the parking lots are a long ways from the main entrance so free shuttle buses are provided. But, the queue to leave can become quite long.
Buses run from the Hiroshima Bus center to Bihoku National Hillside Park during the illuminations.
It frequently snows in central Hiroshima Prefecture around the end of December and can be quite cold even if it doesn't snow. Bring a warm jacket. Also, check the weather forecast if you're going to be driving along smaller roads from the coast to Bihoku. Having good snow tires is a good idea if it snows.
Note: 2007 dates, times and events may be different from the above.
Posted: April 9, 2011 Updated: February 9, 2015
All rights reserved © 1999-2015 Matthew Bystedt