Kobe's annual illumination festival started in December, 1995 as a memorial to the loss suffered in the Hanshin-Awaji Earthquake on January 17th of the same year. It was a bright message of hope called "Dreams and Light" that over two and a half million people came to see when they turned on the lights south of Kobe City Hall. Following the success of the first festival, it has been held every year since to celebrate Kobe City's recovery from the disaster.
Today, around 3.5 million people come to view the illumination displays in late December. Each year since 1995, Valerio Festi and a local Kobe company team up to design and light up the night with thousands of lights. The basic format has remained mostly the same with the entrance gates, the main plaza in the park south of Kobe City Hall and a number of displays next to Flower Road.
Full Screen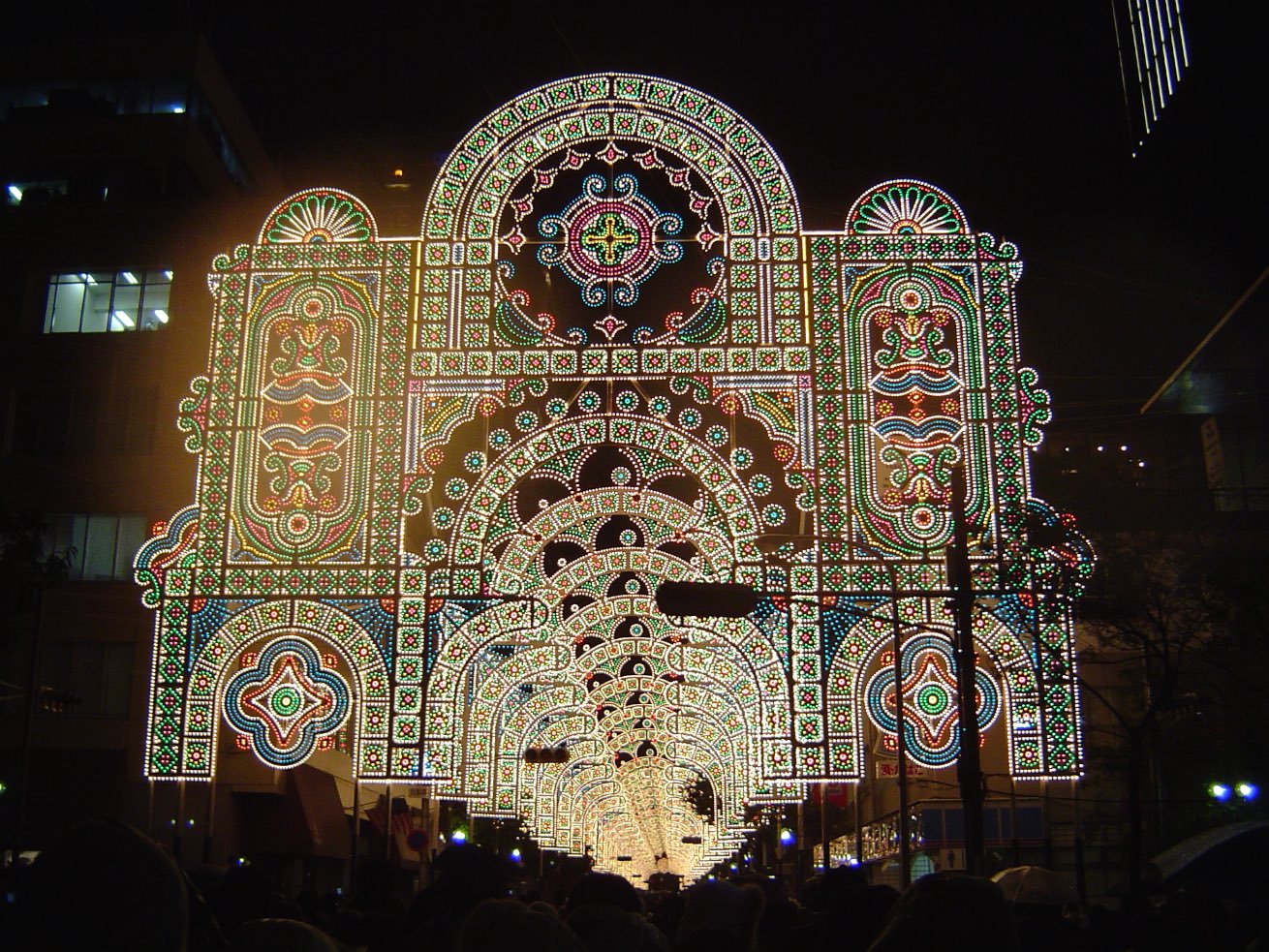 Matthew Bystedt
Viewing the Lights
Kobe Luminarie is officially lit up at around 5:30 on the weekends, Friday and holidays and 6:00 on weekdays. In order to walk through the entrance gates you must line up to the west of Sannomiya from near JR Motomachi Station. Finding the end of the line can be a challenge as the crowds are enormous and barricades are put to corral people safely through. People begin lining up around an hour before to be one of the first through.
The lights are bright enough to easily photograph. Tripods aren't really necessary (and too cumbersome in the crowds), but steady hands are a must. Food and souvenir stalls are located beside Flower Road.
Full Screen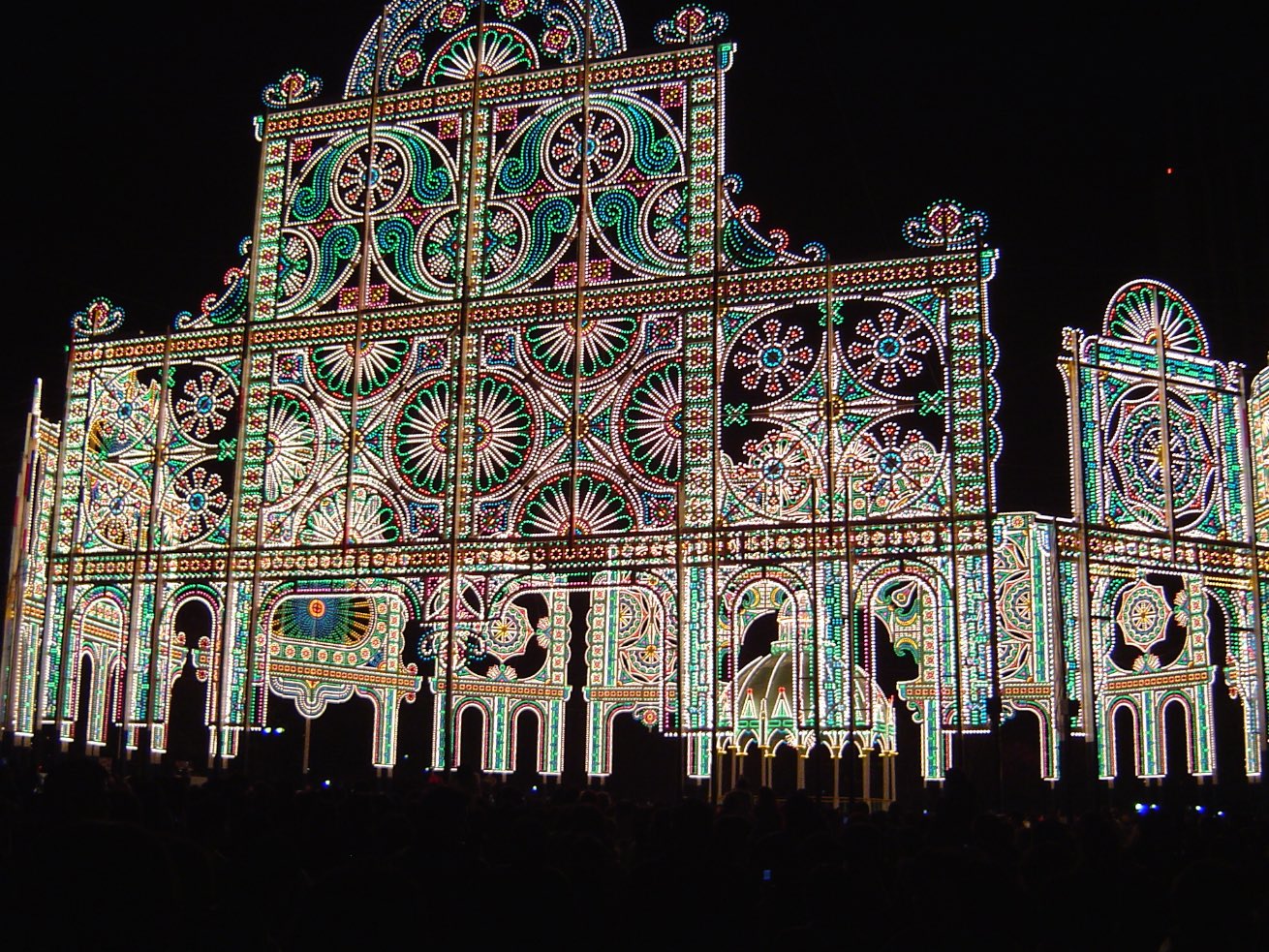 Matthew Bystedt
Statistics
2014 - 3,444,000
2013 - 3,541,000
2012 - 3,401,000
2011 - 3,421,000
2010 - 3,434,000
2009 - 3,650,000
2008 - 3,755,000
2007 - 4,043,000
2006 - 4,650,000
2005 - 4,358,000
2004 - 5,383,000
2003 - 5,066,000
2002 - 4,640,000
2001 - 5,190,000
2000 - 4,738,000
1999 - 5,158,000
1998 - 5,164,000
1997 - 4,732,000
1996 - 3,856,000
1995 - 2,523,000
Source: Kobe Luminarie website. Rounded to nearest thousand person.
Getting There
Transportation links into and out of Kobe are jammed during the festival. Unless you live close enough to get there on the local trains, you are probably better off taking a tour bus to Kobe. Hundreds of tours come to Kobe and return each day.
Posted: April 21, 2011 Updated: February 13, 2015
All rights reserved © 1999-2015 Matthew Bystedt