Yokohama Landmark Tower is part of the Yokohama City's Minato Mirai 21 waterfront redevelopment. It was the tallest habitable building in Japan (295.8 meters) upon completion. Its construction began on March 20, 1990 and the aptly named building was completed on July 14, 1993. While some towers are light ethereal things with little substance, this tower should only be introduced as the world's most manly tower.
The observation floor of the Yokohama Landmark Tower is 273 meters above the ground. The second fastest elevators in the world transfer tourists up and down the tower. On average, the elevators pass one floor per second and have a top speed of 750 meters a minute.
The tower houses a hotel on floors 49-70 and commercial offices and services occupy the floors in-between it and the clinics on floor 7. Below this, there are restaurants on the 5th floor.
Full Screen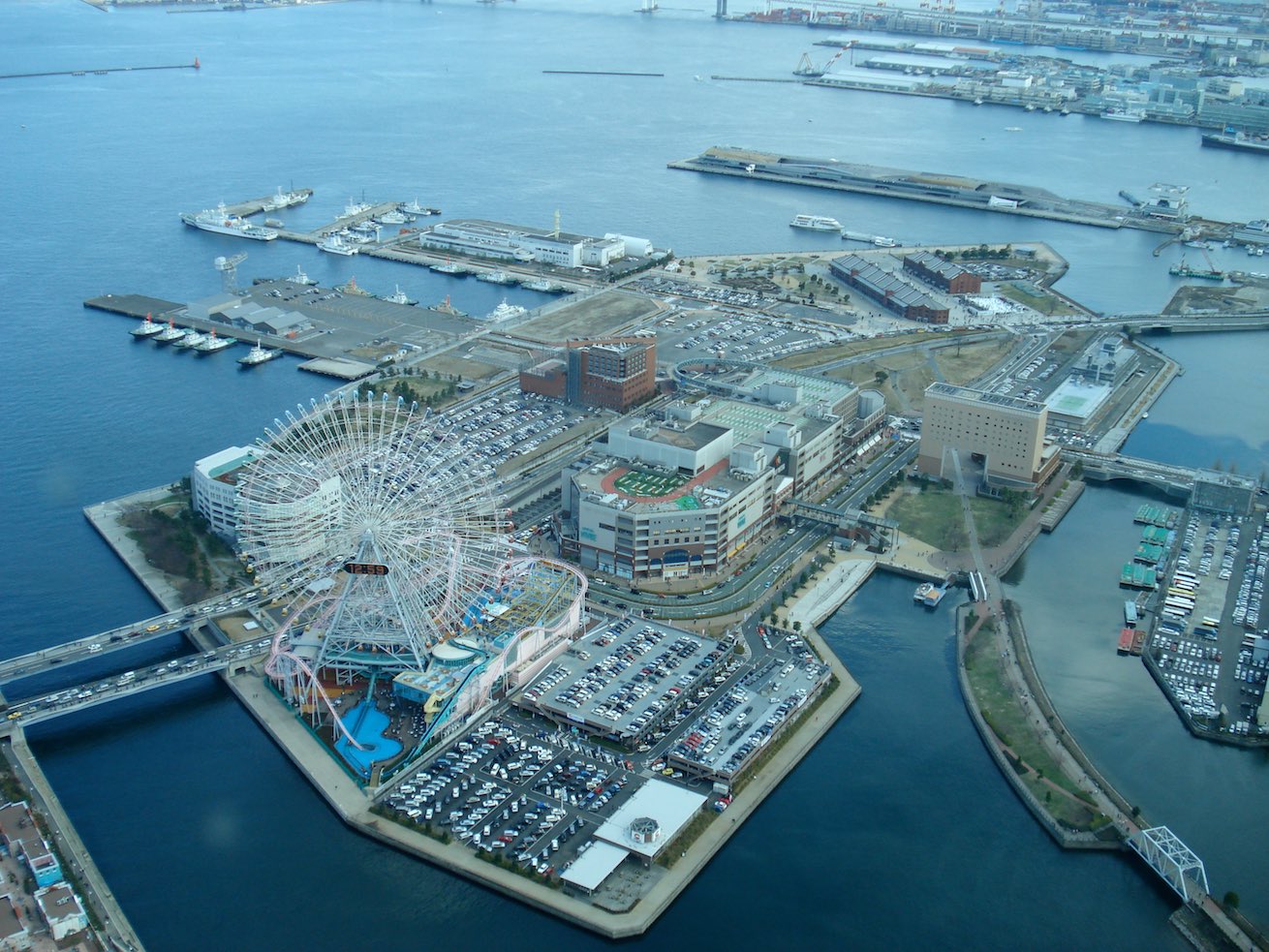 Matthew Bystedt
The View
The view is a 360 degree panorama, but, only half contains anything more recognizable for most people than endless urban carpet. The best views are found overlooking the east side. Directly below is the Yokohama Maritime Museum with the Nippon Maru. World Porters, a large shopping mall, Cosmo World (amusement park), and the historic red brick warehouses. While it is hard to pick out Yokohama's Chinatown, a few other attractions can be easily seen down the coast.
The north side is the second best view. The Queen's Square Yokohama buildings, the Pan Pacific Hotel, Yokohama Grand Intercontinental Hotel and the world's largest conference center, Pacifico Yokohama, are all located in Minato Mirai 21. Further out, several islands and the expressway bridges that island hop to Haneda Airport can be seen.
On clear days, Mt. Fuji is visible on the western side.
Facilities
Unlike many viewing platforms, the Yokohama Landmark Tower is fairly spacious. There's room for a full sized cafe called the Sky Cafe and the Tower Shop has a vast selection of souvenir trinkets and famous Yokohama food and candies.
Trivia
Tokyo Tower is a taller structure (333 meters), but its highest viewing platform is actually lower than Yokohama Landmark Tower's.
The hidden 71st floor contains two tuned mass dampers on opposite sides of the building to reduce sway.
The building was featured in the 2001 Japanese Godzilla movie.
Sim City 3000 includes this building, but it is called the Pan Pacific Building. That's actually the name of a large hotel past the Queen's Square buildings.
It was designed by Hugh Stubbins and Associates. They are currently named KlingStubbins.
Full Screen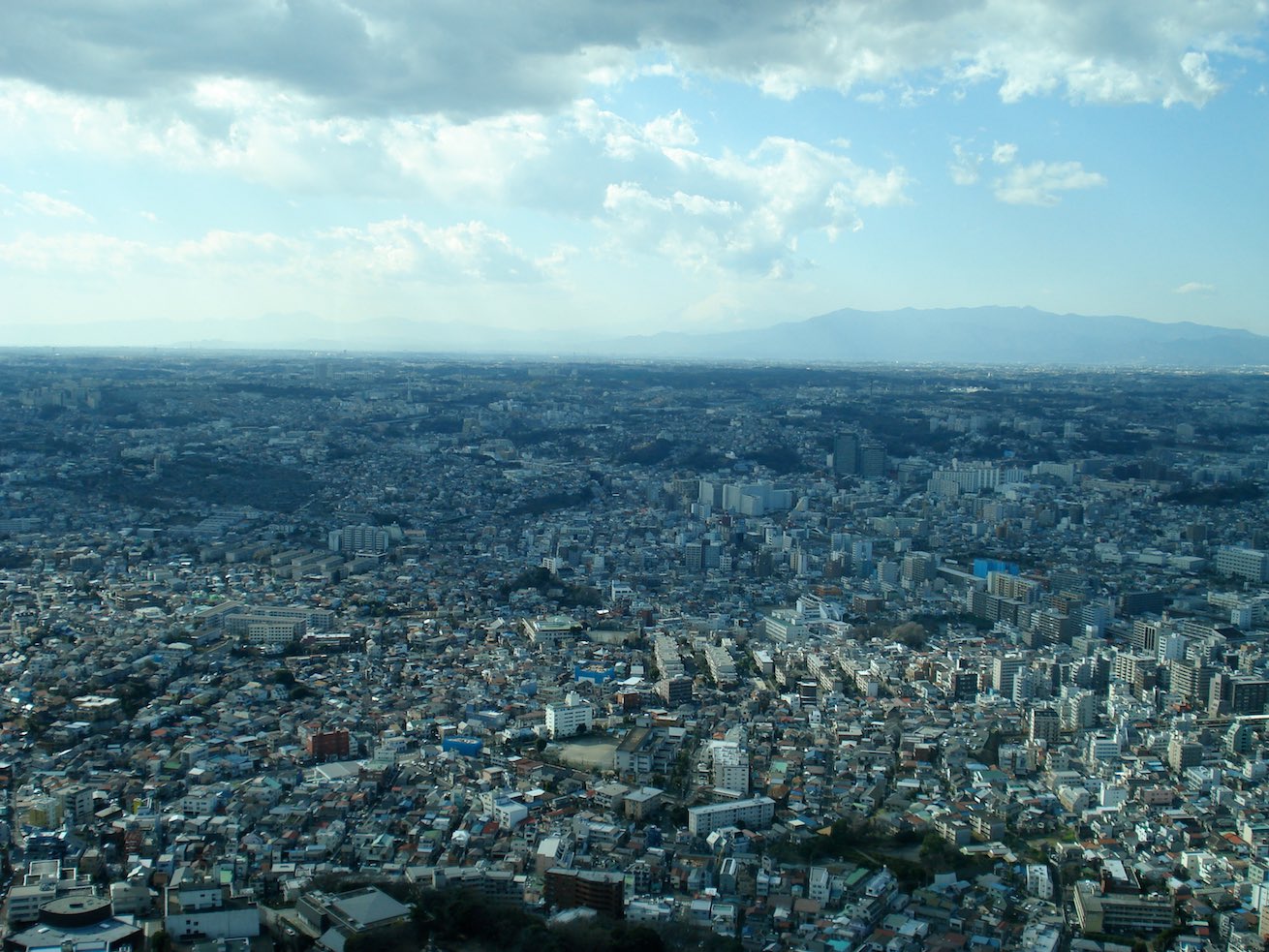 Matthew Bystedt
Getting There
Yokohama Landmark Tower is a 3 minutes walk from Minato Mirai Station (Minato Mirai Line). JR Sakuragicho Station is farther away, but a horizontal escalator cuts the walking time to only 5 minutes. Underground parking is available.
Posted: April 17, 2011 Updated: February 24, 2015
All rights reserved © 1999-2015 Matthew Bystedt