Aichi Prefecture has reopened parts of the grounds used for Expo 2005 Aichi Japan as part of a large recreation and sports park. Satsuki and Mei's House (サツキとメイの家) was one the most popular pavilions during the expo and is the only one still running as part of the new Ai - World Fair Memorial Park. The attraction brings to life the fictional house where main characters, Satsuki and Mei, stay at in the movie My Neighbor Totoro.
Full Screen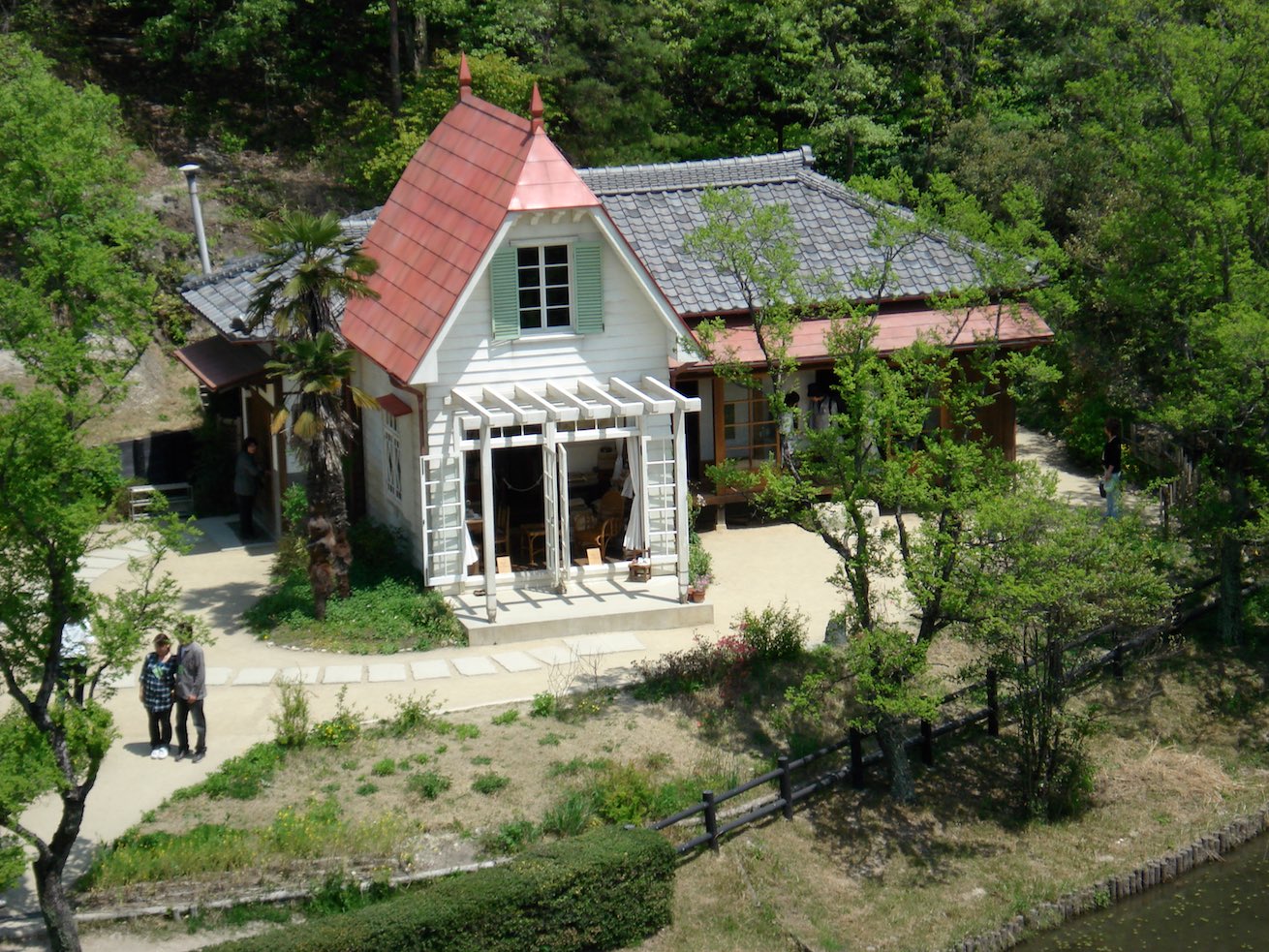 Matthew Bystedt
Background
The main message of Expo 2005 Aichi Japan was the need to listen to "Nature's Wisdom" and create a future in harmony with nature. By coincidence, the movie, My Neighbor Totoro, embodies that same spirit and, almost 20 years after its release, it is still an immensely popular movie in Japan. It seems the expo planners saw fit to include in the Expo's forest zone something of a monument to the influence the movie has had.
To the delight of many, the film's director, Hayao Miyazaki, was given the opportunity to actually build the house that Satsuki and Mei set off for all their adventures in the movie as part of the Expo. It was built under the supervision of his son, Goro Miyazaki. The house remains a popular destination numerous years after the Expo.
Visiting
The house is a faithful reproduction down to the finest detail of the 1950's Showa period house. Its realistic small size has caused enormous ticketing headaches as only a handful of people can look inside it at a time. Even at the height of its popularity, only around 800 people could tour it per day. That is simply the maximum number of slots available per day. The initial reservation system used postcards and they often got sold online for well above face value.
Each group gets 30 minutes on weekends and holidays which is divided evenly between the inside and outside. On weekdays, 40 minutes is now allocated. Photography is prohibited inside the house. Pets are also not allowed.
Even if you can't get tickets, the main path goes past the house and there is a viewing platform overlooking the house. The expo museum is worth a look as well.
Advance reservations are available via Lawson's Loppi system. If you live outside Japan then your best bet may be to pick a weekday and go early enough to get same-day tickets. Ticket sales start at 8:30. Weekends and holidays are usually fully booked. Only those 4 and under are free. Actual hours vary a bit by season and day.
Full Screen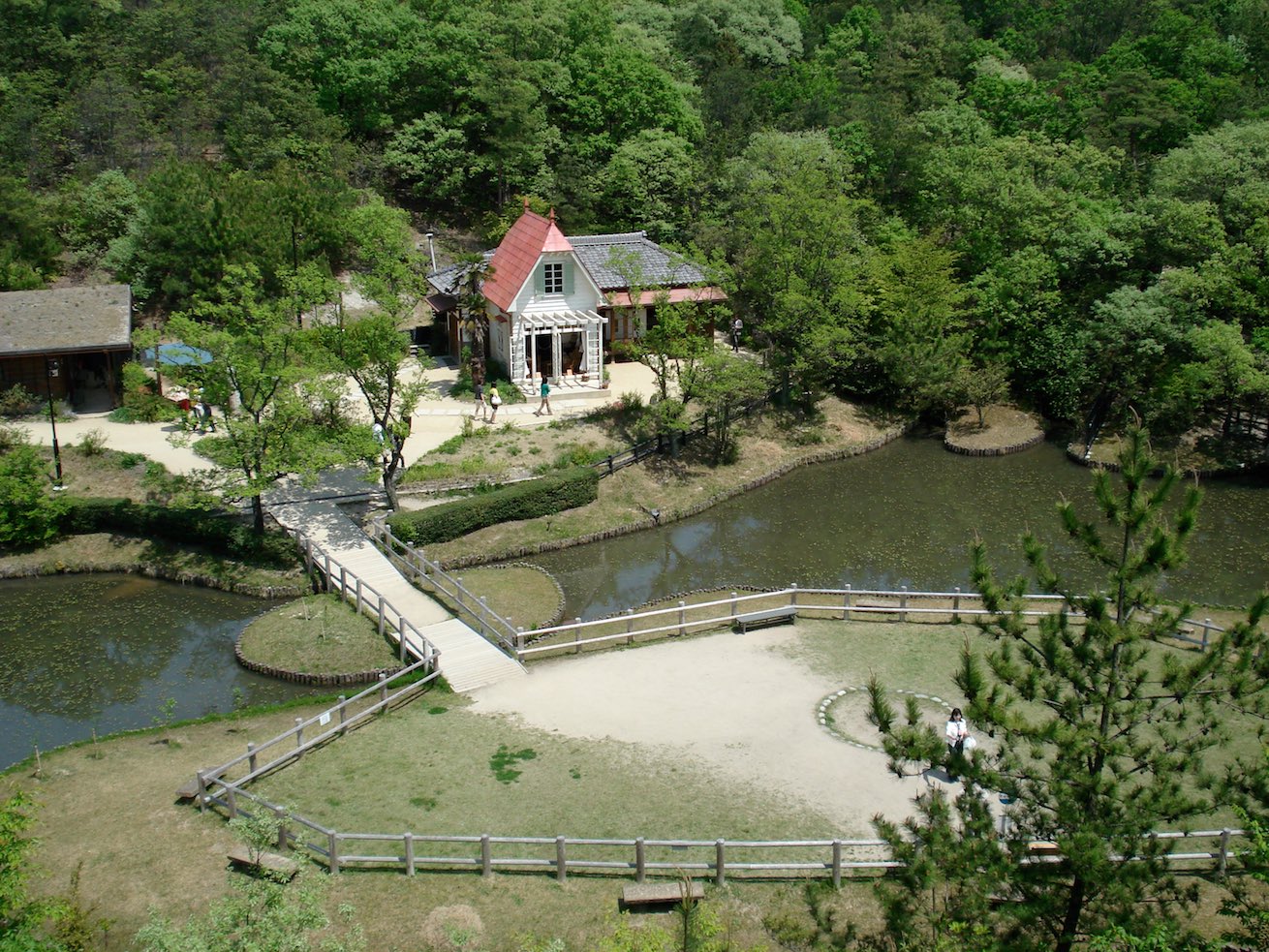 Matthew Bystedt
Getting There
Ai - World Fair Memorial Park has a number of large parking lots with very reasonable rates located near the Linmo station and another lot to the west of the park.
From Nagoya Station, take the eastbound tousan subway line to Fuji-ga-oka Station and transfer to the Linmo monorail. Get off at Ai-Chikyuhakukinen-kouen Station.
See Also: Ghibli Museum (Tokyo), My Neighbor Totoro
Posted: April 9, 2011 Updated: March 7, 2015
All rights reserved © 1999-2015 Matthew Bystedt