Pirate Hearth
Irori Sanzoku loosely translated means "The hearth of the mountain pirates." It single-handedly proves that romanticized bandits are profitable in any culture. Anchored by a decent restaurant, this mountain tourist trap is endearingly excessive and alarmingly charming. Fortunately, there's no swarthy Japanese pirate dress code.
Full Screen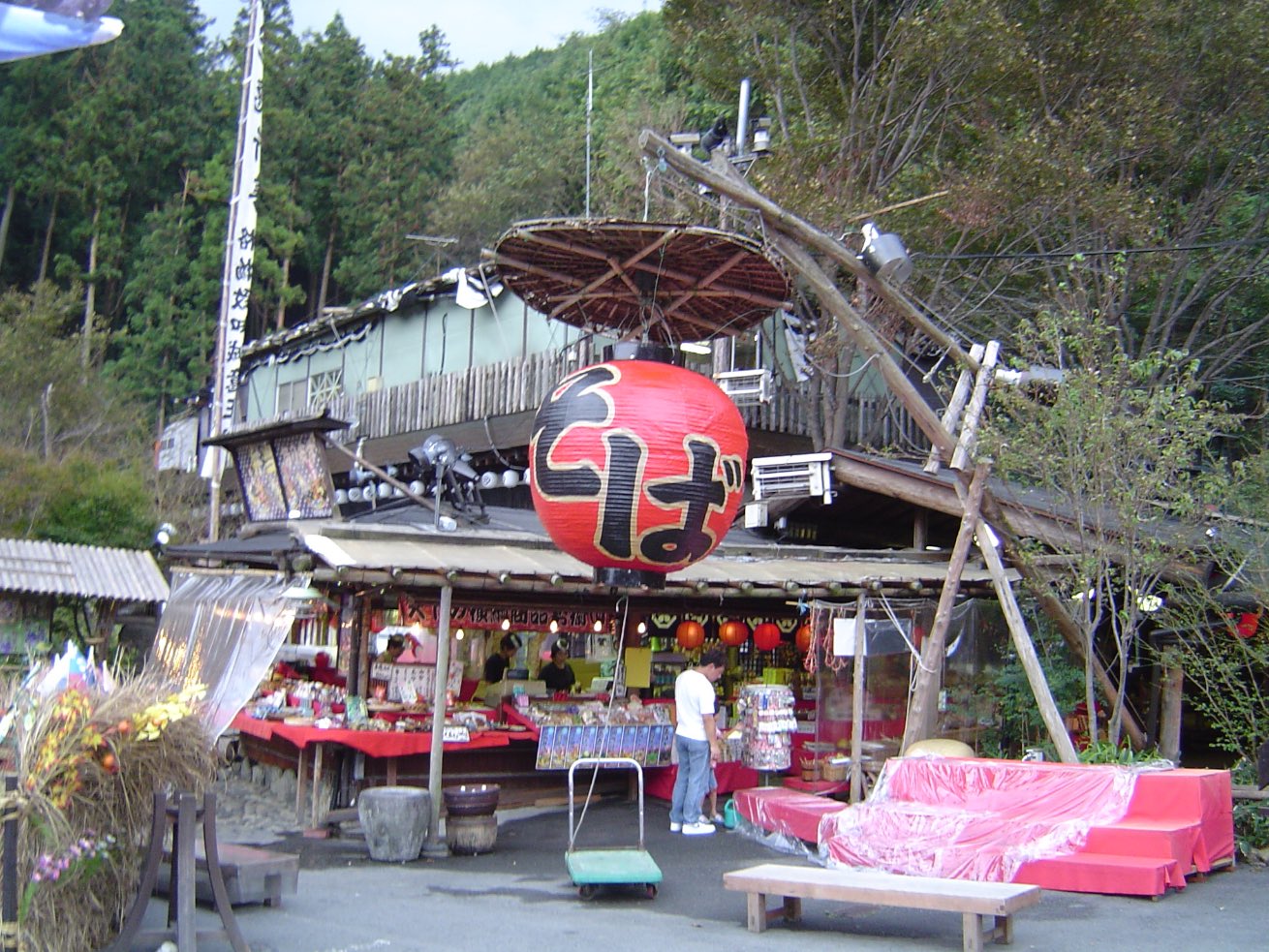 Matthew Bystedt
Village
The restaurant, itself an interesting building, is surrounded by a village portion with numerous rustic stalls selling hand-made udon, local goods and touristy trinkets. Numerous structures and objects designed to invoke images of past Japanese society are used to create the atmosphere of a village that time passed by. The "waterfall" coming off the highest point around is a nice touch.
The woodland path behind the main building is actually an attraction by itself. A cobblestone path wanders around, past a small shrine and over small rivers. The village is always dressed up for the current holiday season whether its Christmas or the Dolls Festival.
Restaurant
The restaurant is known for several dishes as well as above average handmade udon. First, Sanzoku-Yaki (charcoal roasted chicken) is quite flavorful and recommended. Sanzoku-Udon with high quality sumeragi beef and Sanzoku's oversized musubi rice ball are also favorites of visitors. The prices are reasonable and you can also take home the food with a Sanzoku-Bentou (lunch box).
The restaurant has western and Japanese seating indoors but some of the best seats are outside and under the trees behind it. It's hard to call kotatsu tables "all-weather" but sitting under the heated blankets can be fine even on chilly days.
Full Screen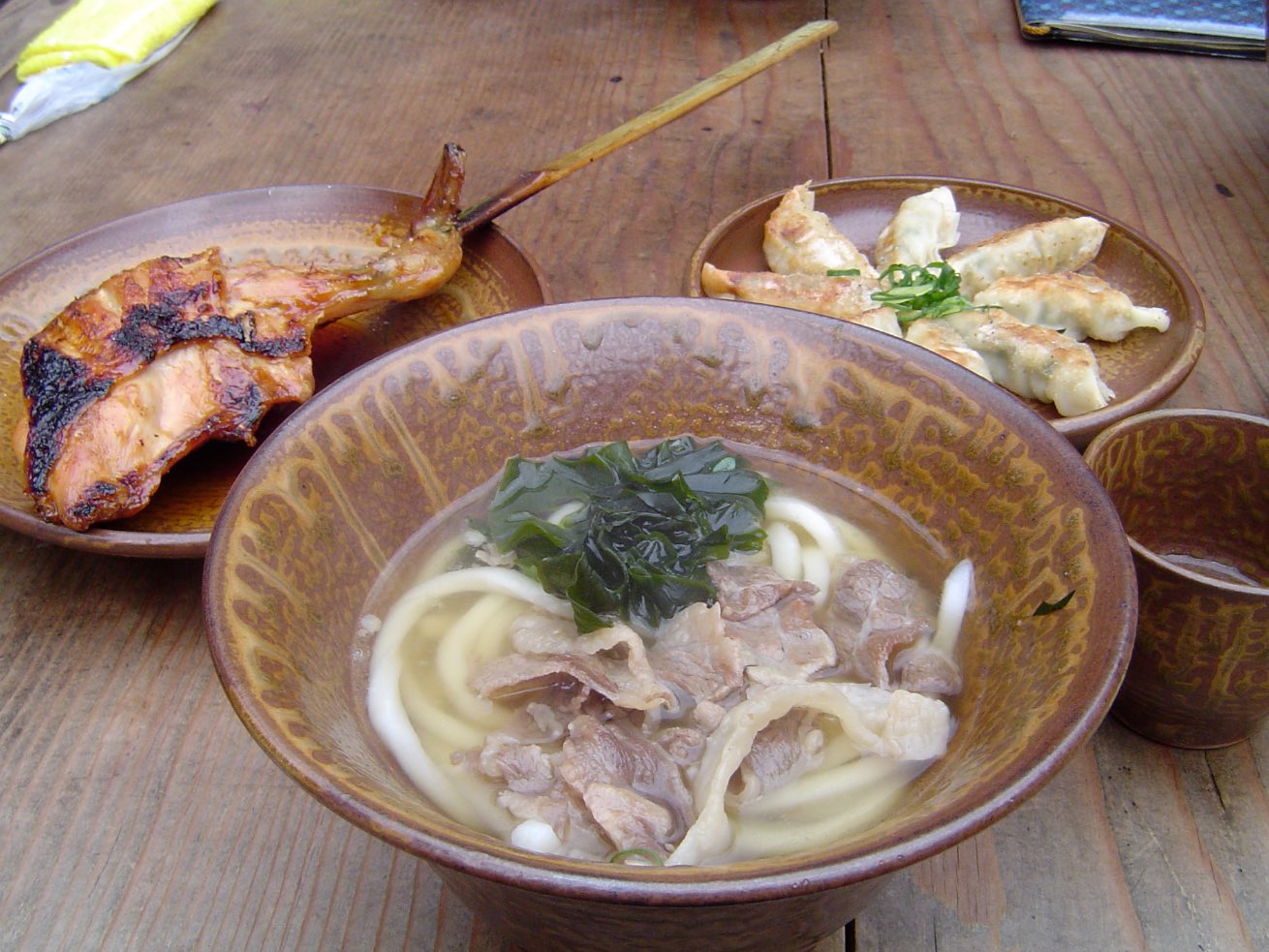 Matthew Bystedt
Getting There
Irori Sanzoku is located about 4 kilometers south of Kuga Interchange (玖珂IC) off the Sanyo Expressway. It is also easy to reach by car from Iwakuni City and takes about 30 minutes from Kintai Bridge. There are a number of signs that mark the route off major highways to the restaurant.
A convenient bus leaves from in front of Iwakuni Station and stops in front of Irori Sanzoku. It's not the cheapest option, though.
The restaurant can be reached fairly easily by train. Take a west-bound Gantoku Line train from JR Iwakuni Station and alight at Kinmeiji Station. Turn left when you exit the station, walk down the road until the intersection and then turn right and walk up the hill past the hospital to Sanzoku.
Note: Shin-Iwakuni Station (shinkansen) is not connected to the local train lines.
Posted: April 19, 2011 Updated: February 1, 2015
All rights reserved © 1999-2015 Matthew Bystedt