Luminous Kobe 2 is a cruise ship which operates out of Kobe Meriken Park Oriental Hotel. It takes passengers on a loop out of Kobe harbor. The furthest route cruises past Akashi Kaikyo Bridge and takes two hours and twenty minutes. It is a pleasant way to relax and marvel at sheer number and variety of ships going up and down Japan's coast.
Full Screen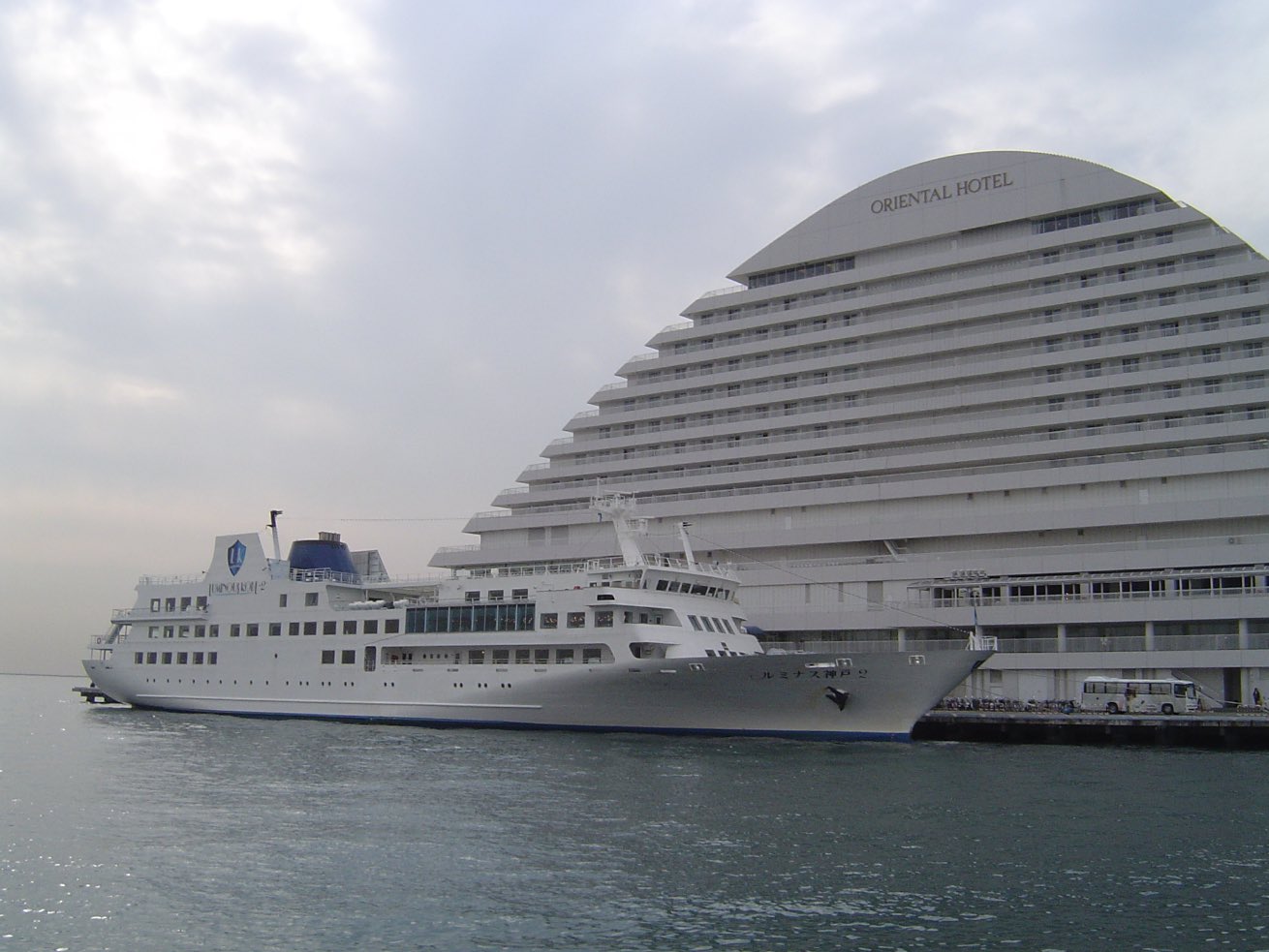 Matthew Bystedt
Review
Ultimately, the cruise itself is just a loop around the bay. The main highlights of the voyage are its elegant atmosphere, unique perspectives of the area's scenery and a look at a busy ocean highway. If you're looking for chills and thrills head off to Universal Studios Japan. Otherwise, you can enjoy a refined cruise on 4,778 ton vessel with up to a thousand other passengers. A large volume of the ship is taken up by reservable rooms so, despite its large size, it seems much smaller inside. There are very few outdoor seats for those who like sitting on out on the "sun-deck".
Wedding cruises are sometimes held on board. Even if there's no wedding there, the hotel also has a wedding chapel so if you're lucky you might catch a glimpse of a Japanese wedding when you're in the area.
Getting There
Luminous Kobe 2 docks at the Kobe Meriken Park Oriental Hotel which is near Merikin Park. Also in the park are Kobe Tower and the Kobe Maritime Museum. The Kobe City Loop Bus has a stop that is a brisk walk from the Hotel.
Posted: April 21, 2011 Updated: February 13, 2015
All rights reserved © 1999-2015 Matthew Bystedt