Shimonoseki Kaikyo Yume Tower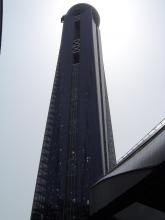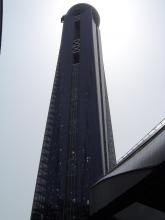 The Kaikyo Yume Tower was opened by Yamaguchi Prefecture on July 20, 1996. At 153 meters, this landmark is visible from throughout the city. The tower is a bold addition to the skyline that enables visitors to get a birds-eye view from the observation floor. The view of the Kanmon Straits from 143 meters is well worth the price of admission. It is highest observation floor in a tower in western Japan1. The tower is part of Kaikyo Messe Shimonoseki which includes an international trade building and conference arena.
The spherical glass covered observatory (21 meters in diameter) allows for a clear uninterrupted view. 8,700 planes of glass cover the outside of the tower. The elevators move at a brisk pace of 120 meters a minute up and down the tower. The current wind speed and sway of the tower is displayed on the 30th floor as well. At night, the tower is lit up at night by 611 lights with a different color for each day of the week.
The tower is a highly recommended and is a short walk from JR Shimonoseki Station. It opens at 9:30 and closes at 21:30. No entry is permitted after 21:00. The tower is closed once a year on the 4th Saturday in January.
Notes
1. The Umeda Sky Building in Osaka has a higher viewing platform at 170 m, but it is not a tower. The Fukuoka Tower is taller (234 m), but it has a lower observation floor (123 m).
Full Screen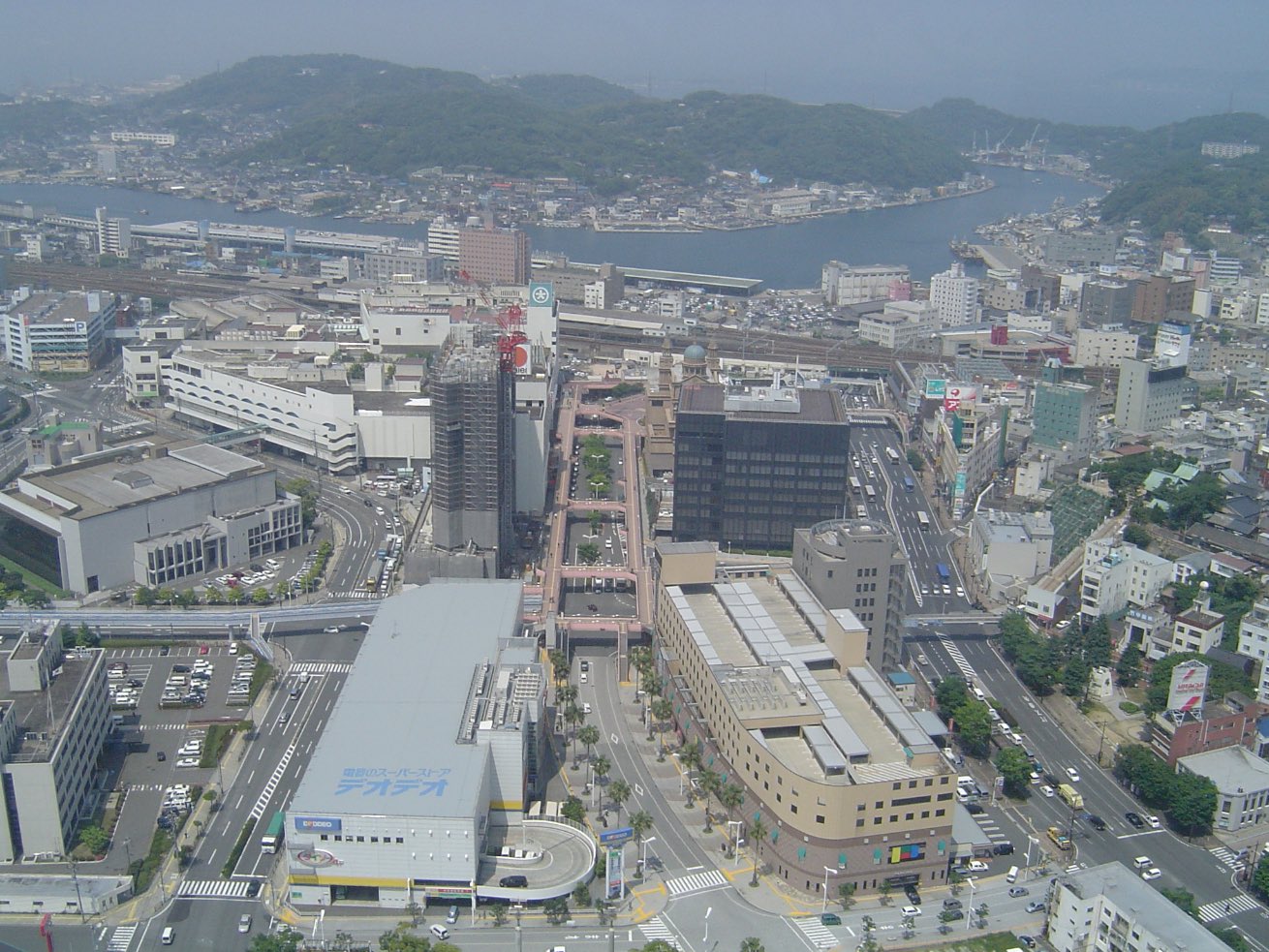 Matthew Bystedt
Full Screen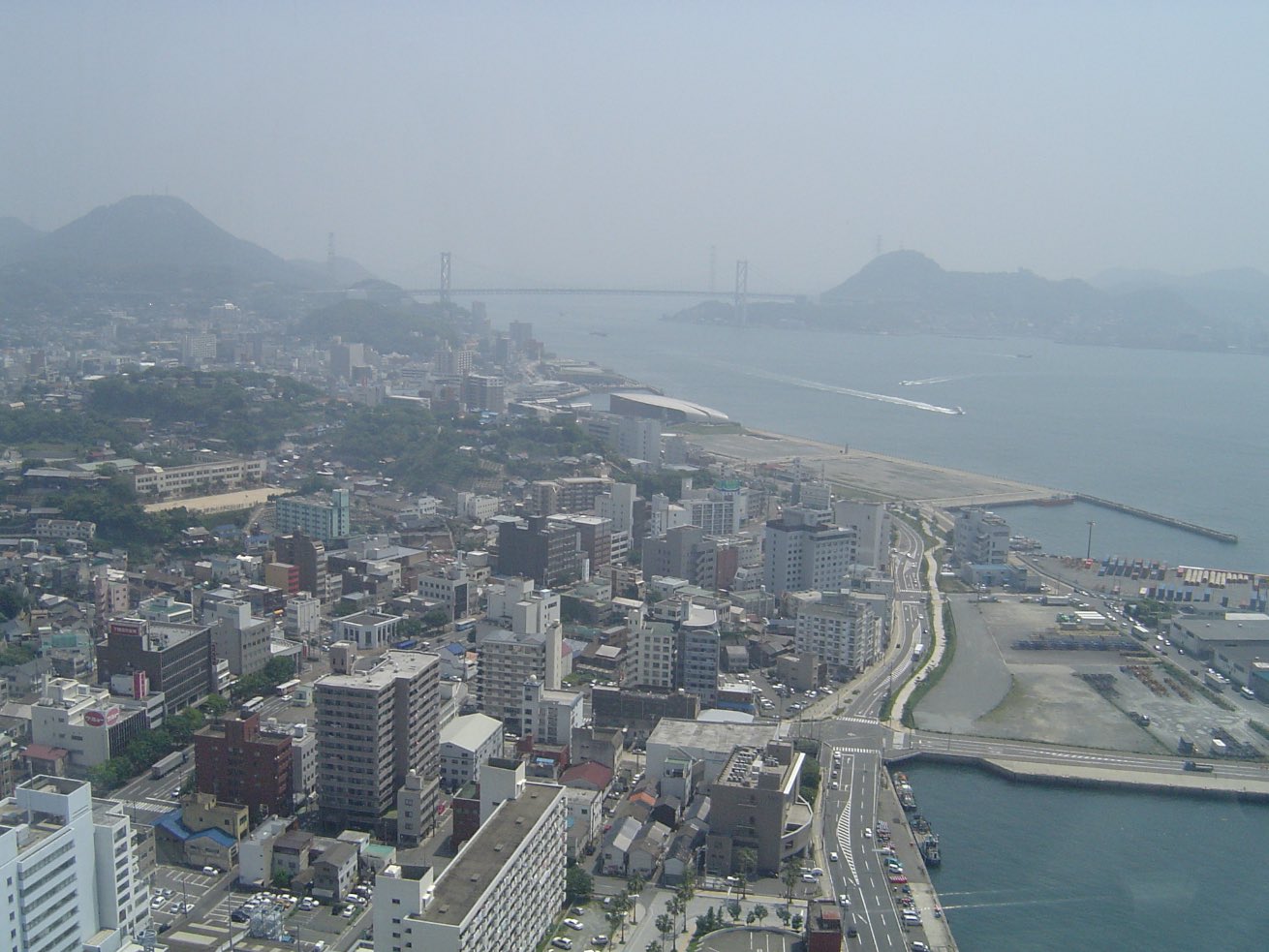 Matthew Bystedt
Getting There
The Kaikyo Yume Tower is a short 5 minute walk east of JR Shimonoseki Station. It's pretty hard to miss after you exit the station on the overhead walkway.
There is a 150 stall car park at Kaikyo Messe Shimonoseki and other nearby pay parking buildings.
Posted: April 6, 2011 Updated: August 25, 2015
All rights reserved © 1999-2015 Matthew Bystedt