Kasai-Rinkai Park (葛西臨海公園) is Tokyo's best oceanside park. It provides Tokyo with some much needed open space near the water and is the location of Tokyo Sea Life Park and the tallest Ferris wheel in Tokyo.
Besides grassy fields, ocean-side paths and shaded picnic areas, a significant portion of the park is set aside for natural habitat for shoreline birds and animals. In fact, it is prohibited to enter these areas.
There are two sandy barrier islands in the park that are referred to as Kasai-Kaihin Park (Kasai Marine Park). The western island is bird habitat but the eastern island has a large bridge to it and can be walked around.
A large, dramatic glass building was opened in 1994 on a hill between the entrance to the park and the beach. Most of the park can be seen from it and it houses a good display about the history of the area and the animals that live here.
Full Screen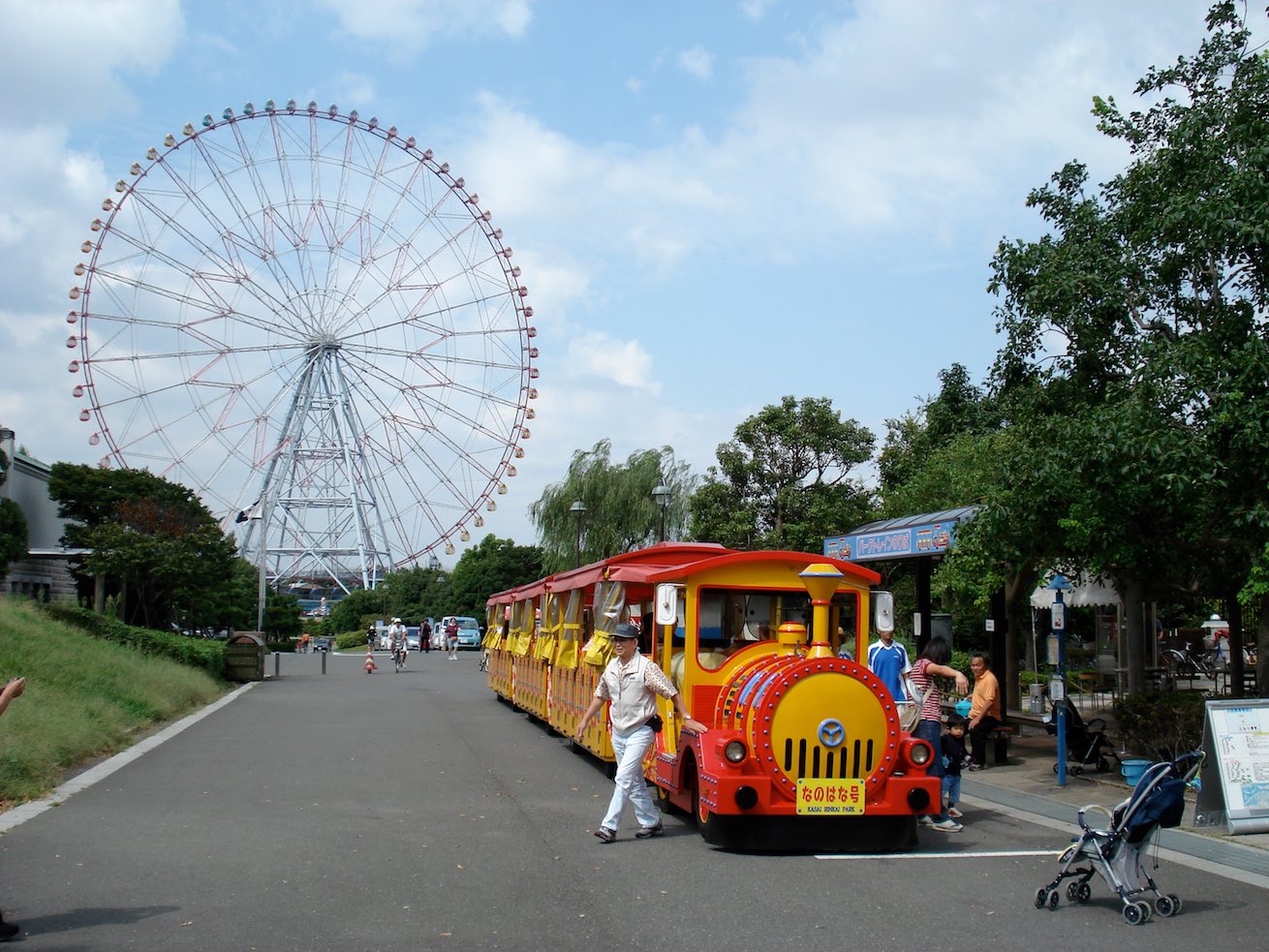 Matthew Bystedt
Sections
Bird Sanctuary
The eastern half of the park contains a large bird sanctuary. While there are paved paths through it, the birds have a tall wall separating them from people. Peep holes allow bird watchers to come and view birds without disturbing them.
Daiya and Hana Ferris Wheel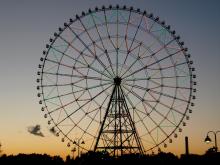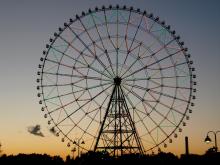 The 117 meter tall diamond (daiya) and flower (hana) Ferris wheel is one of the tallest sight seeing platforms in Tokyo. It costs 700 yen per person (over 3). There is a small discount for groups of 20 or more and bigger discounts for those over 70. The 111 meter journey takes about 17 minutes. It is open from 10:00 to 20:00 on weekdays and until 21:00 on weekends and holidays. Check website for scheduled holidays. Ticket sales end 20 minutes before closing.
Marine Park
The oceanside area of the park has paths along the ocean, a grassy area and two sandy islands. The islands protect the shore and the western can be reached by bridge. The other is a bird sanctuary. Swimming isn't really recommended but it's one of the few places to walk along the shore and have a beach party in Tokyo.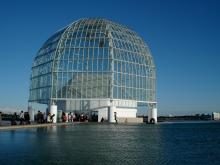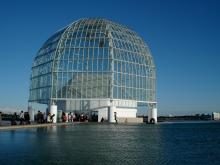 Tokyo Sea Life Park is part of Kasai Rinkai Park. It showcases a diverse number of locations in a clear and consistent way and delivers a strong message about the necessity for ocean conservation.
Kasai History
The Kasai area was once a thriving fishing village that was famed for its quality edible seaweed during the Edo period (1603-1867). Local fishermen had also mastered channeling fish into mazes as the tide ebbed to make catching them as simple as wading out to retrieve them. They lived in harmony with ocean but not in peace with it. In 1917, 200 villagers died in a typhoon.
Concrete sea walls were built during the mid-Showa to protect the villagers from the sea and later strengthen after typhoons in 1947 and 1949. This protection effectively cut the villagers off from their traditional way of life. Pollution also reduced fish stocks until the last commercial fishery closed in 1965. Finally, land subsidence and poor access made the area unpopular for commercial and industrial development.
It was all reduced to an empty wasteland of garbage filled lots by the end of Japan's modernization. During the 1960, a reclamation and redevelopment scheme was floated and then dramatically reconsidered in a testament to the growing awareness of the need to protect natural Tokyo Bay ecosystems. Instead, it was decided to reduce reclamation and only do so in areas where it wouldn't damage what was once one of Japan's most famous tidal flats.
By the end of the project, enough sand and earth was moved to fill Tokyo Dome 20 times. Kasai-Rinkai Park was partially opened in 1989 along with Tokyo Sea Life Park. The bird sanctuary was completed in 1994.
Full Screen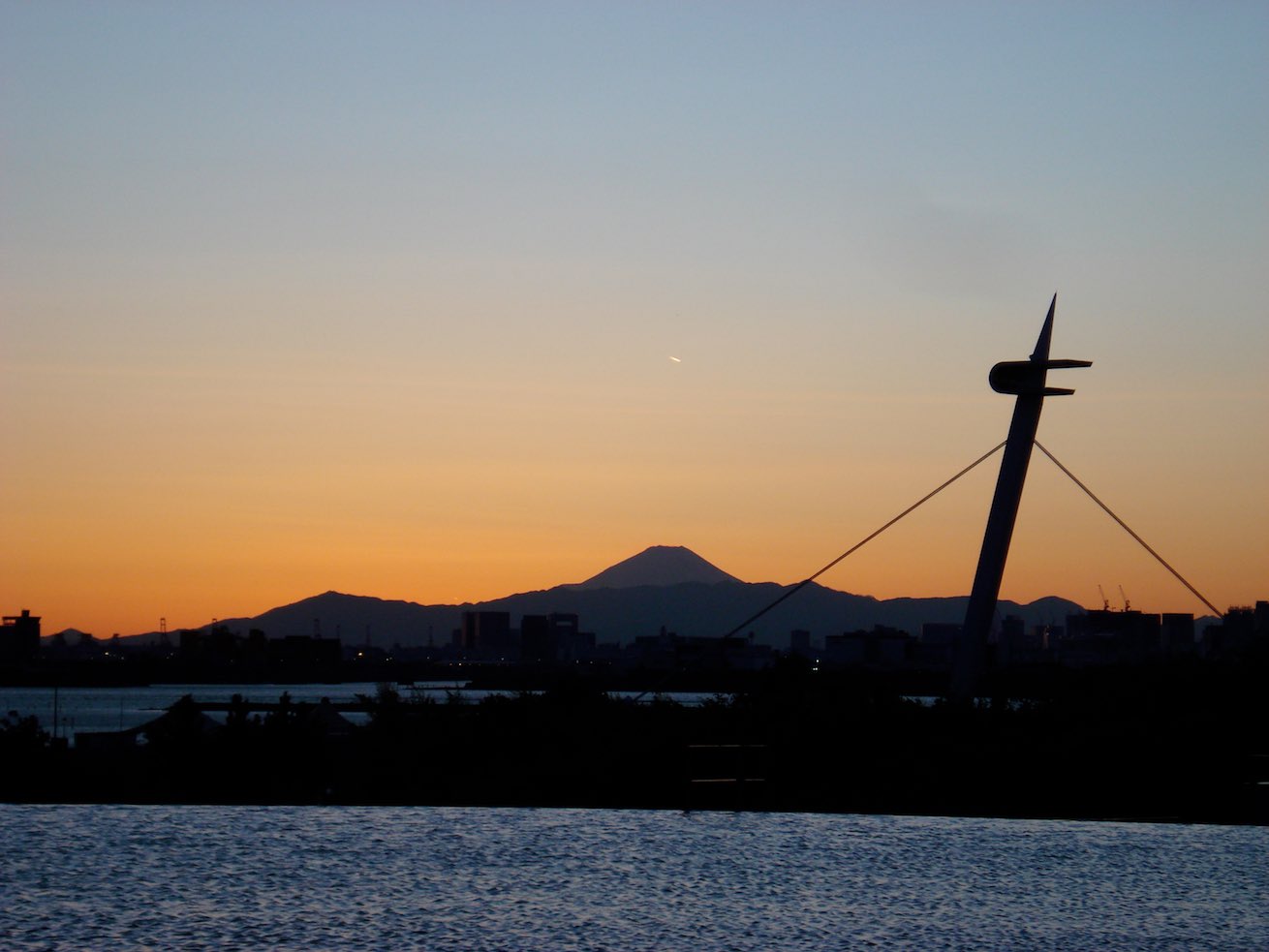 Matthew Bystedt
Getting There
Kasai-Rinkai Park where Tokyo Sea Life Park is located is about a half an hour from JR Tokyo Station on the Keiyo Line (京葉線). This line has an underground platform which is a fair distance under and away from the main platforms at Tokyo Station. Follow the red signs to get to the platform. It will take about 15 minutes to reach the park. Get off at Kasai Rinkai Kouen Station. This line continues on to the Tokyo Disneyland Resort.
Buses also shuttle people from Kasai Station and Nishi-Kasai Station to Kasai Rinkai Park on Tokyo Metro's Tousai Line.
Posted: April 18, 2011 Updated: February 21, 2015
All rights reserved © 1999-2015 Matthew Bystedt