Meiji Shrine (明治神宮 - Meiji Jingu) was built to honor the defied spirits of Emperor Meiji (1852 - 1912) and that of his consort, Empress Shoken (1850 - 1914). Many Shinto Shrines venerate well known historic figures but few are dedicated to people as recent as the Emperor and Empress who lead Japan through its modernization. The shrine was completed in 1920 and their souls were enshrined on November 1, 1920.
The entire shrine was rebuilt after World War Two using the highest quality Japanese cypress from Kiso and in the traditional Nagarezukuri style. Construction was completed in October, 1958.
Full Screen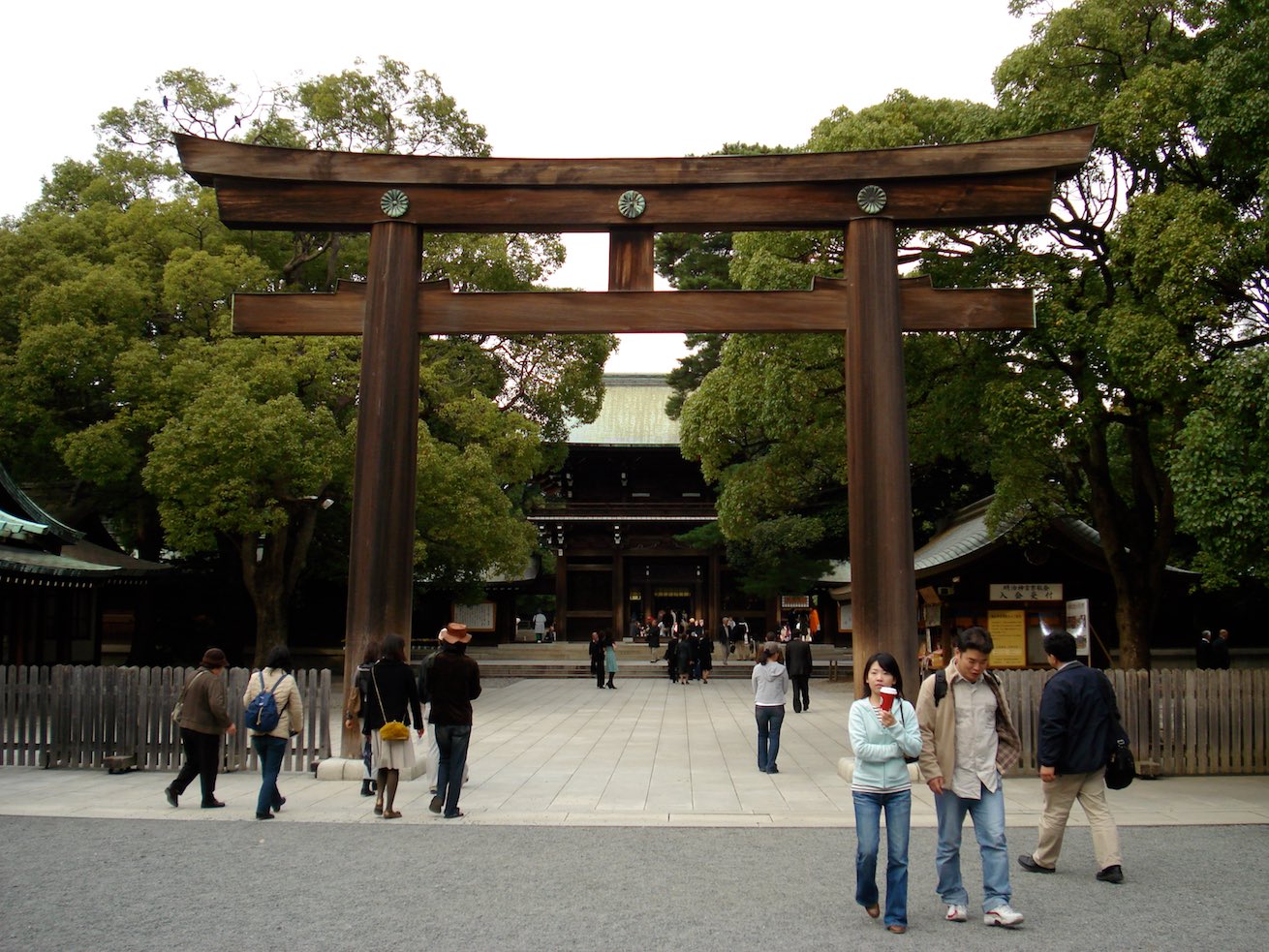 Matthew Bystedt
Path and Gates
The shrine is near Harajuku and is inside a large evergreen forest (700,000 m²) that stretches north of Yoyogi Park. The Meiji Shrine's land was a private park that was owned by the Imperial Household. Both the Emperor and Empress enjoyed it immensely and he even wrote a poem about it. There are some 120,000 trees (365 different species) in the forest that were donated from across Japan when the shrine was built.
From behind Harajuku Station, towering wooden torii or gates mark the route through the forest to Meiji Shrine. The gates are cypress like the shrine but the wood came from Taiwan. It will take about 10 minutes to walk from the station to the shrine.
Treasure Museum and Gardens
Behind the shrine to the north is the Treasure Museum. Articles used by the Emperor and Empress during their life as well as paintings showing them are on display. The Gyoen or inner gardens has a famous iris garden. The flower was a favorite of the Empress.
Weddings occur frequently at this temple and if you arrive at the right time then you'll be able to watch a wedding party moving through the shrine grounds.
Full Screen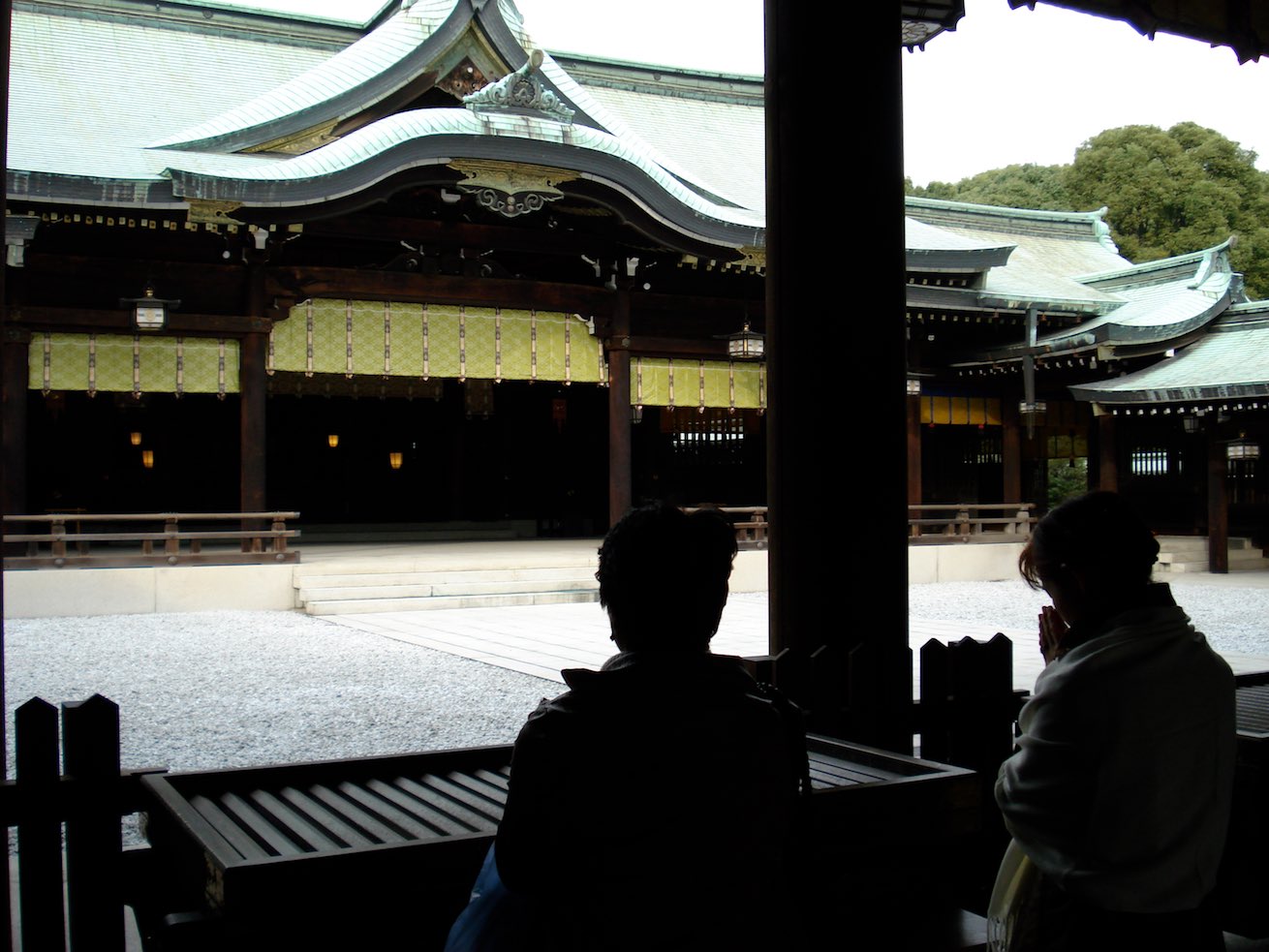 Matthew Bystedt
Getting There
The entrance to Meiji Shrine is on the west side of Harajuku Station. The large torii (gates) are impossible to miss when you walk around the corner from the station. It is adjacent to Yoyogi park to the south, but, there are no pathways in-between as the forest that divides the two is a bird sanctuary.
JR Harajuku Station is on the Yamanote Line which makes Meiji Shrine easy to reach from most parts of Tokyo.
Posted: April 18, 2011 Updated: February 15, 2015
All rights reserved © 1999-2015 Matthew Bystedt